About Southside Masters
The Southside Masters Club is an organisation for runners and walkers. We meet every Thursday evening come rain, hail, shine or public holidays. The only time we don't run is if Christmas Day falls on a Thursday.
Meetings are held at Sylvania Waters Athletic Field in Belgrave Esplanade, Sylvania Waters, Sydney, NSW.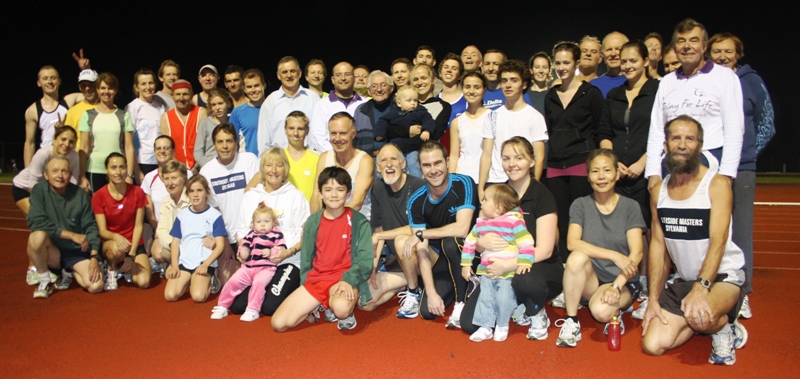 2009 Southside Masters Group Photo
Event Program
Current Series Program
See the program for details of events, entry and membership fees. The two bridges run of 14km is only run during daylight saving months.

Point Score Series
We have three cumulative point scores - Short Track, Long Track and Road Events - open to all race entrants. The point score runs each three months i.e. Jan to March, April to June and so on. Glory goes to the first three place getters in each event at the end of the series.

If a series place getter is also a financial member of the club they are awarded a gift card. First prize $40, Second $30, Third $20. If members finish on equal points then prize money is shared.

However, we stress, you don't have to be a member of the club to participate & run.



Social Aspects
We have runners/walkers of all ages including children with ages ranging from 7 to 75, gun runners to plodders so that nobody will feel out of place.

The club organises about 3 free BBQs a year which are great social get-togethers.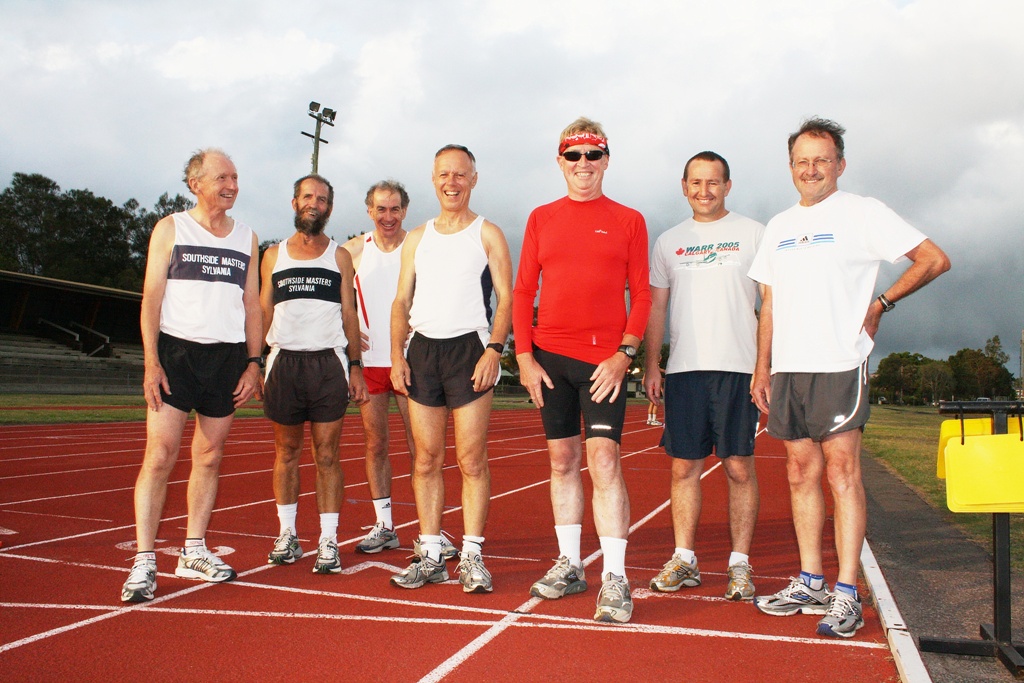 2011 Southside Masters Group Photo
Bob Molloy Handicap
Once a year we have the 'Bob Molloy Handicap'. Bob was our treasurer for many years as well as a fierce competitor and, in his memory, we hold this event. We have 3 heats of 3km track races and a final. You have to run two heats to qualify for the final, which is a staggered start. The winner usually gets a gift voucher of $50, the perpetual trophy and a personal trophy; and gift cards for second and third.

2004 Southside Masters Group Photo